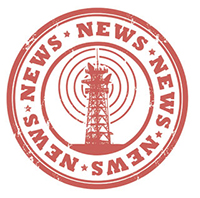 Latest News From Halquist

2019 DO-IT-YOURSELF LANDSCAPE SEMINARS
June 8th | 8am til 2pm | sussex location
You've done everything humanly possible to boost the value of your home: put a trendy island in the kitchen, laid fresh carpet to replace that 70's shag, constructed a spa-quality bathroom bigger than most apartments. And now you're sitting there scratching your head, wondering how to increase the resale price even more.
Now look outside! According to a Wall Street Journal Publication, spend just 5% of the value of your home on landscaping, and you could get 150% or more of your money back when it comes time to selling it!
Mark your calendars...Halquist's Free DIY Landscape Seminars will be back for 2019 at our Sussex location on Saturday, June 8th. No RSVP required...just show up for your class.
Learn from certified installers...a different class held every hour. Stay for one or stay for all...plus enjoy free lunch on us!
• Learn how to select colors, textures and styles to match your project
• Learn how to figure out the number of stones needed for the project
• Learn how to prepare the surface properly
• Learn how to measure the area of your project
• Learn what tools and materials you'll need to properly complete it
* Learn how to estimate the cost of your project

LOCATION
N51 W23563 Lisbon Road | Sussex
Corner of Highway K and Highway F
CLASS SCHEDULE
8am - Flagstone/steppers
9am - Unilock Pavers
10am - Natural Wallstone
11am - Unilock Retaining Walls
12pm - Clay/Brick Pavers
1pm - Fire Pits and Fireplaces by Rochester®