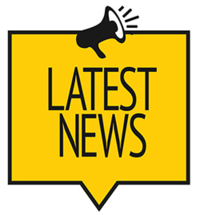 Latest News From Halquist

COVID-19 UPDATE: HOW HALQUIST STONE IS
PREPARING AND RESPONDING.
Like so many of you, we have spent the last several days and weeks learning about the coronavirus (COVID-19) and how it is impacting our world. For Halquist Stone, that means understanding how it affects our employees, customers and communities, and then making the necessary adjustments to our work and operations.
We have one simple objective that guides us: keeping you and our employees safe. With that in mind, we have made several moves in our business in response to the threat of the coronavirus.
We have ramped up cleaning services at our showrooms and are adding hand sanitizer at the customer counter. Sanitizing wipes are near workstations and counters so that employees can keep them continuously clean.
We are closely following the Centers for Disease Control's (CDC) guidelines and recommendations on the steps we can take to prevent the spread of the virus. We have shared specific instructions with our employees on the importance of washing their hands and staying home if they feel sick or are returning from an area of the country identified as posing a coronavirus-related risk. We have canceled meetings with large gatherings, again to do what we can to help prevent the spread of the illness.
The number of guests will be limited inside our showrooms. We ask that you don't bring children with you and strongy encourage you to make an appointment when visiting us.