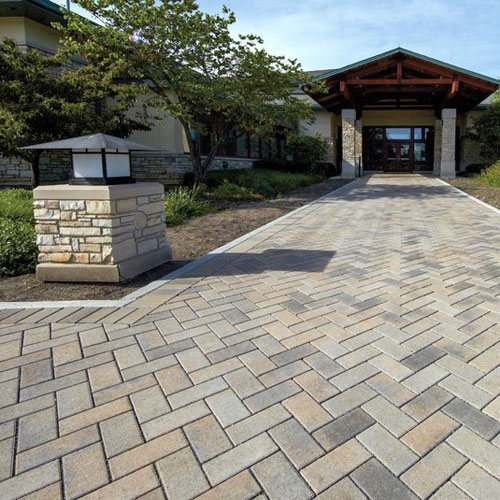 Architectural design with engineered performance.
Available in multiple shapes, this new permeable paver is also produced using face-mix technology that will increase the durability of the product and provide better color retention. Custom colors and finishes are available to offer unlimited design possibilities. Combined with a surface infiltration rate of up to 140 inches per hour, Eco-Priora offers both aesthetics and performance.

Shapes & Sizes
5x10 - 4 3/4" x 9 1/2" x 3 1/8"