Recycled Materials
| Aggregates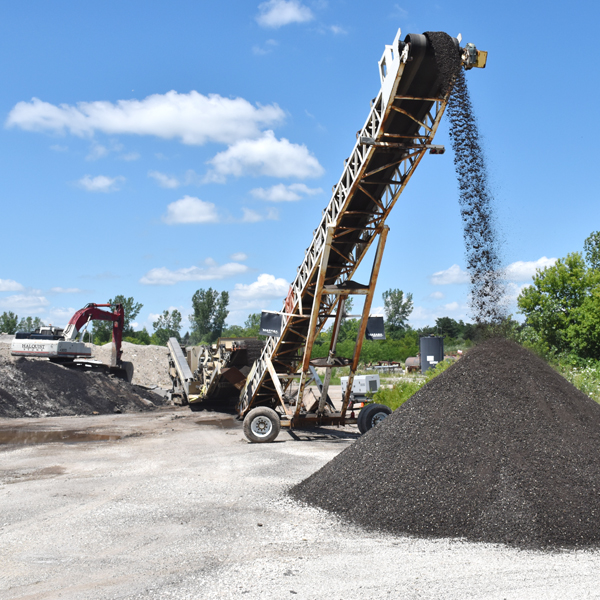 WHERE PRACTICAL, HALQUIST STONE RECYCLES PREVIOUSLY USED CONCRETE AND ASPHALT PAVING MATERIALS.
The recycling of concrete and asphalt is becoming an increasingly popular way to reuse what was formerly left behind when structures or roadways are demolished or rebuilt. In the past this rubble was often disposed of in landfills and is no longer an accepted practice. Halquist Stone has begun accepting clean concrete and asphalt and turning them into useful products.

Recycling this material has the dual benefit of saving valuable landfill space and helping to preserve our natural resources for future generations. Recycled asphalt, when used in the production of new asphalt pavements, helps reduce the need for liquid asphalt - often coming from foreign sources.