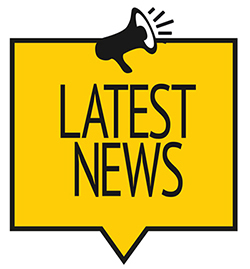 Latest News From Halquist
YOUTH SPORTS COMPLEX DEDICATION
SUSSEX, WI - Demonstrating its continuting commitment to the Sussex community, Halquist Stone has stepped up with donating the construction and equipment for youth softball and soccer fields adjacent to Hamilton High School in Lisbon. The fields were christend the Halquist Youth Complex at 4pm on May 23rd, 2016.

"Halquist Stone has always felt investment in our community's youth is the best investment we can make", said Tom Halquist, Vice President of Halquist Stone Company. "That's why we created Dozer Day in 1996 and grew it into the largest one day event in Southeast Wisconsin." Dozer Day ended in 2009 due to increasing insurance and stricter MSHA (Mine Safety and Health Administration) regulations. Dozer Day raised over $100,000 annually for the Hamilton School District and nearly one million dollars over the course of 10 years.

"We've had a shortage of ball fields in Sussex, and the addition of this 14 acre complex will support our local kids and allow us to hold youth softball tournaments here at home, thereby furthering tourism and spurring the economy," Halquist added.

Located off Townline Road in Lisbon, just off of Silver Spring Road, the new Halquist Youth Complex will provide access to six 50-yard long soccer fields, two 40-yard long soccer fields and one NCAA regulation size Soccer field. In addition, two Little League sized fast-pitch softball fields will be created. The land is currently owned by Hamilton School District and is just north of the High School.

According to Halquist, the project donation will exceed over $200,000 towards material, equipment and labor expenses.

The Halquist Stone Company was founded in 1929 by Swedish immigrant John Halquist. In addition to the Wisconsin quarries, operations include an 8,000 square foot designer showroom in Sussex and a retail yard in Franklin. Bill Halquist and Tom Halquist are the fourth generation owners of Halquist Stone.